Profile
David S Han
Director
The David Han Implant Institute
han.10@osu.edu
6035 Peachtree Road, Suite C-201, Atlanta, GA, 30360, US (map)
(770) 624-3000 phone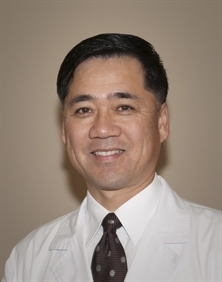 ---
Diplomate Bio
Dr. Han is a clinician, educator, and engineer. He has been appointed by the Ohio State University as an adjunct assistant professor and is actively involved in the research. He also served as a clinical professor at Korea University and a guest professor at Won Kwang University, which he lectured and conducted research projects with them. He has consulted and helped many implant companies, such as Osstem (hiossen), Neo, and Dio to improve products in quality and functionality. He also trained the R and D team of Osstem company from 2006-2007.
Dr. Han graduated from the University of Cincinnati with a degree in Chemical Engineering in 1988. He achieved both his DDS and Masters of Science degree from Ohio State University in 1992 and 2000, respectively. Dr. Han's master's degree in Advanced Dental Materials with a primary focus on implant science. During this program on the topic of tissue engineering, he has learned about the potential benefits of PRP. He then incorporating this PRP procedure since 2000 and has improved and develop the bone grafting technique with a simple addition of PRF. This advanced technology has helped many dentists and their patients and is still being taught to many doctors with great success. He has also participated in a hospital-based residency training program in oral implantology at Miami Valley Hospital. Dr. Han is currently directing a 1-year residency program at the David Han Implant Institute in the metro Atlanta area. His private practice is limited to oral implantology.
He is a loving husband to his wife Yeonyee, and a dedicated father to five children. His hobbies include short-track speed skating, golf, competition shooting, and is a second-degree black belt in Tae Kwon Do. He enjoys outdoor adventures such as camping and hiking.