Distinguish Yourself
Become Certified in Oral Implantology / Implant Dentistry
Congratulations to Dr. Adam Kimowitz
Join us in congratulating Dr. Adam Kimowitz on his nomination to the ABOI/ID Board of Directors! The ABOI/ID Board of Directors is comprised of seven members, each of whom serves a rotating seven-year term. This means that, each year, after the Past President retires from the Board a new Director is selected and the existing members advance to the next level of service. On December 31, 2021, Dr. Lion Berzin, will vacate his seat. Dr. Berzin's departure makes a new position available on the 2022 ABOI/ID Board of Directors.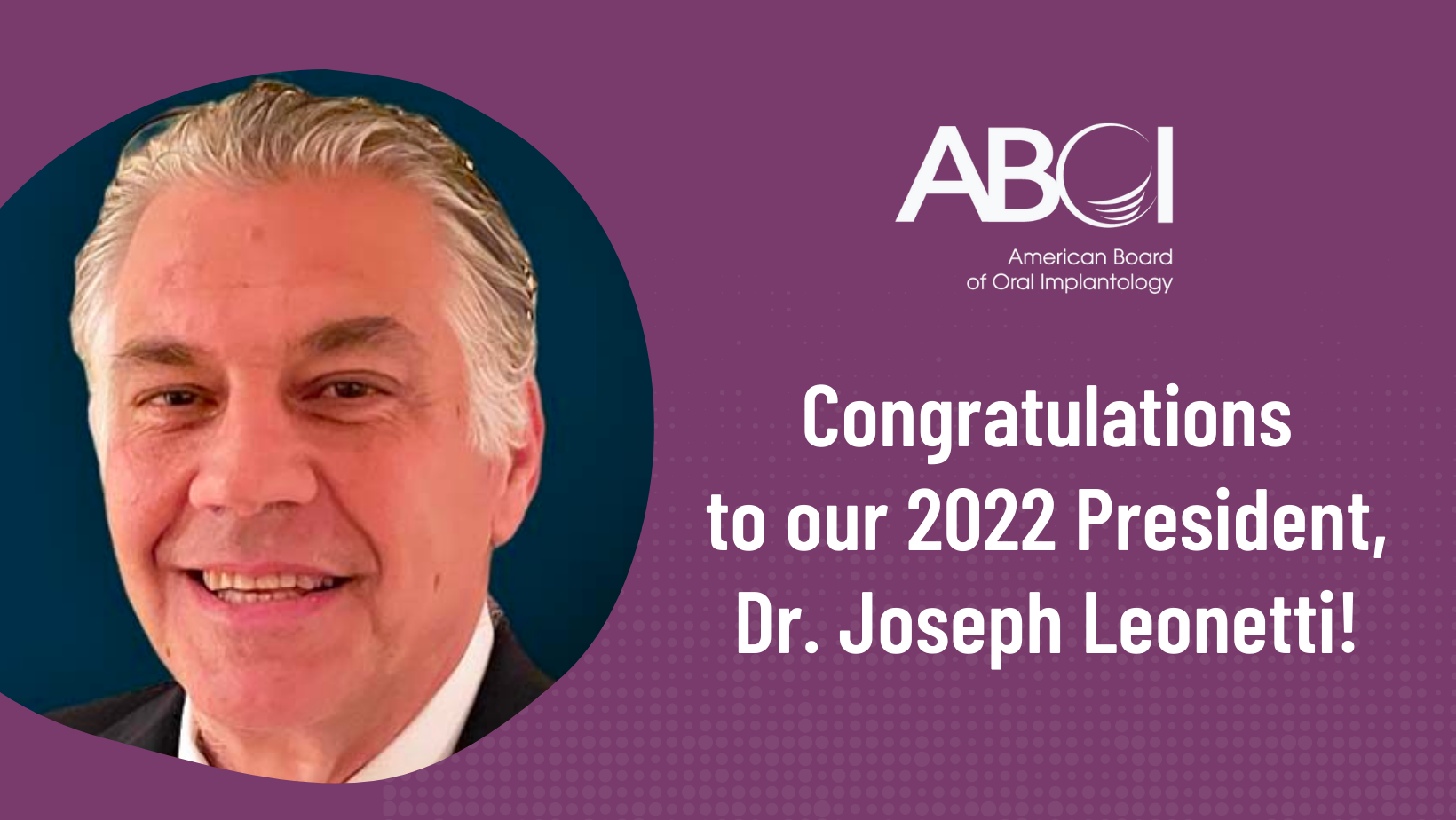 ABOI Announces Its New Logo
We're very excited to announce our new logo. After 50 years, we have a new progressive look that represents our current outreach to our Diplomates and the public.