News and Announcements

The American Board of Oral Implantology/Implant Dentistry (ABOI/ID) application and case submission deadline date is now December 1st of each calendar year. Please note, if you are applying for the Part II oral examination you will now be required to submit your cases in electronic format when you submit your application. Pre-Op photos are optional at this time- will be mandatory in 2023.



Are you attending the American Academy of Implant Dentistry (AAID) 68th Annual Conference? Make sure to visit the ABOI/ID booth October 24-26, 2019 in Las Vegas .

Click here

for more information about the event and re

gistration.
The ABOI/ID Comprehensive Board Review Course will take place February 6-8, 2020 in Orlando Florida. More detailed information will be available mid June 2019

.
The ABOI/ID 2020 examinations will take place April 24-26 in Chicago, Illinois. Please make sure to click here and download the most up to date case templates.
ABOI/ID News You Should Know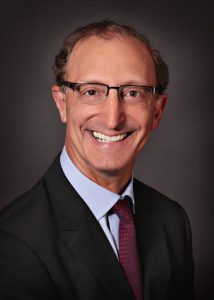 It's another day of ABOI/ID News You Should Know! This month we will celebrate the charitable work of Dr. John Minichetti.
"Through Wish A Smile, John Minichetti, DMD, FAAID, DABOI/ID, replaced Andrew's missing teeth for free, improving his oral health and self-confidence. After the surgery, Andrew expressed his gratitude by sending a selection of his artwork and poetry. Andrew wrote, "Your interest in helping me brought a smile to my face."'
Read more about the American Academy of Implant Dentistry​ Wish A Smile Program and Dr. John Minichetti's contribution by visiting the link below. Thank you, Dr. Minichetti, for using your expertise and taking the time to complete such a selfless act of kindness. Please help us celebrate the contribution of Dr. Minichetti.
https://markets.businessinsider.com/…/the-aaid-celebrates-d…
.
ABOI/ID Board of Directors Nominee for 2020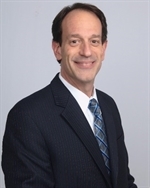 The ABOI/ID Board of Directors is comprised of seven members, each of whom serves a rotating seven-year term. This means that, each year, after the Past President retires from the Board a new Director is selected and the existing members advance to the next level of service. On October 23, 2019, Dr. Kevin O'Grady, will vacate his seat. Dr. O'Grady's d
eparture makes a new position available on the 2020 ABOI/ID Board.
As it is empowered to do by the ABOI/ID By-laws, the 2019 Board of Directors has nominatedBart Silverman, DMD for the open 2020 position. Dr. Silverman has served the ABOI/ID on the Part I Test Construction committee and a Board examiner. Dr. Silverman is a board-certified oral and maxillofacial surgeon who became a Diplomate of the ABOI/ID in 2016. Dr. Silverman holds adjunct professor positions at New York University School of Dentistry, Roseman University of Heal Sciences College of Dental Medicine and New York Medical Center. He is also a clinical instructor and attending physician at Western County Medical Center in Valhalla, New York and is an attending physician at Nyack Hospital in Nyack New York and Montefiore Medical Center in Bronx, New York. Dr. Silverman has a private practice in New City, New York. Please congratulate Dr. Bart Silverman on his nomination to the ABOI/ID Board of Directors.
Diplomates of the ABOI/ID can nominate individuals for the Board's open seat, providing that at least five Diplomates endorse the nomination.
To be eligible for nomination:
Diplomates must be in good standing with the ABOI/ID, be a Fellow or Associate Fellow of the AAID, and cannot be an officer or member of the Board of any other oral implant organization or of any other dental or medical specialty board.

Must be an Active Diplomate

Must have served as an examiner for the Board exams for a minimum of one (1) year within the last 5 years prior to being nominated

Consistent with the Bylaws, all nominations must be received in ABOI/ID office by 5:00 p.m. Central Time, Thursday, September 5, 2019.

The election will take place on Friday, October 4, 2019 by mail ballot if an additional candidate is nominated.

If no other candidate is nominated, on Wednesday, October 9, 2019 the ABOI/ID Board will confirm their board nominee as the new member of the Board of Directors for 2020.
If you have any questions regarding the voting and nomination process, please contact the ABOI/ID Headquarters.